Why Armada, Michigan Is a Great Place To Live.
For starters the Public schools in Armada Township zip code 48005, MI have an average ranking of 10/10, which is in the top 10% of Michigan public schools. So if you have a family or plan on growing one knowing that the public schools in Armada are in the top 10% of Michigan schools.
Things to do.
The Armada Fair grounds which hold events throughout the year and host the fair once a year. To check out events and dates visit

https://www.armadafair.org/
From enjoying a tasty meal, Trying Blake's Tasting Room, Enjoying an adult drink, to joining a local event at Blake Farms this is a popular spot to visit.

Featuring a variety of craft cider, beer, their own branded wine and exclusive Blake's merchandise,  Blake's Tasting Room offers a casual and multifaceted menu, satisfying guests of all ages. Visit this site to learn more on event dates and Year round menu

https://blakefarms.com/
Armada Board and Bike Skatepark is a great place to take your kids to the park, the skate park, enjoying indoor restrooms, and ample parking. You can visit at 75400 North Ave. Armada, MI 48005.
Armada Free Public Library is located at 73930 Church St. Armada, MI 48005

and to learn of event they are hosting visit their website at

https://www.armadalib.org/
Plenty of great local restaurants to give a try from. I recommend Google restaurants near me and find the places you want to try. 
A few delicious dessert shops like Achatz Pies-Armada (Also delicious Pot Pies too) Located at

75700 North Ave, Armada, MI

https://www.achatzpies.com/

 
Many local churches so you will be sure to find one that fits your family.
Armada has plenty of Job Opportunities just click this link to see recent job openings in Armada accepting applications on

Simplyhired.com 
You also have beautiful lakes, parks, Golf Courses, trails, and more within a quick driving distance. 
If you any any questions or want to know more ask me Tony Berdych Professional Armada, Mi Realtor.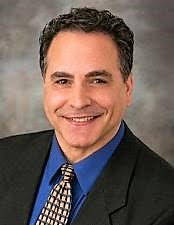 Tony Berdych, Realtor
Coldwell Banker Professionals
67395 Main Street
Richmond, MI 48062
Cell:(586) 244-3934
Email:anthony.berdych@coldwellbanker.com
Website / Facebook / LinkedIn – Like me on Facebook