Tips For Selling Your Home in Michigan Or Anywhere Really
 When thinking about selling your home in Michigan or anywhere for that matter we will be going over a few strategies that will help you sell your home. We will be going over a few tips for selling your home in Michigan and you may use these tips in any market really. Let's get started with Tips For Selling Your Home in Michigan or anywhere.
Tip #1: First Impression matters and that means your Curb Appeal Matters
 You never have a second chance to make a first impression. Curb appeal matters and there's a few things you can do to make yours leave a lasting impression.
• Trim shrubs and trees
• Keep grass mowed
• Power wash the outside of the house
• Clean and power wash walkways
• Paint the front door and update the hardware
• Paint garage doors
• Renew paint, siding, and trim
• Update your porch lights
• Dress up your porch with seating and planted pots
• Update or repair your gutters and downspouts
• Upgrade/paint railings and fences
Tip #2: Minor Repairs and Updates
 There is no need to go a full makeover unless of course you want to, but instead do updates that will pay off and help you to sell quicker. Things like a fresh coat of paint, clean blinds or replace them, replace door handles throughout the home, replace hardware on cabinets, and repair or replace any leaking faucets.
Tip #3: Declutter & Clean Up Before Showings and Open Houses
 Potential buyers want to envision themselves living in the property so it is important for them to see the space and paint the picture of how they will decorate and use the house as their own. Having a clean and decluttered space will allow for buyers to get that.
Tip # 4: Have The Home Smell Good and Clean
 When potential buyers visit the home either during a showing or open house, being invited with a nice pleasant scent helps the buyers relax and feel at home. Some people like to bake cookies or cupcakes before anyone arrives. Air fresheners like Febreze small spaces, plugins, and sprays are another popular option. Candles are also popular and smell great too. Essential oils are usually great and calming as well to have around the home. No matter what you use, try and keep it a neutral, calm, and a clean or enticing smell that gives potential buyers a clean or enticing vibe.
Working With a Michigan Real Estate Agent
 Most people selling their home in Michigan work with a licensed real estate agent. A good agent will help prepare and price your house, work directly with you, market it to prospective buyers, keep you informed throughout the whole process, answer all your questions along the way, review purchase offers, and negotiate with buyers through the closing.
Want To Know What Your House is Worth?
 Click HERE to submit the details and find out what your house is worth and if you are considering selling or buying a property I will be glad to answer any question you may have and my details are below.
Thank you for reading,
                                      -Tony Berdych, Realtor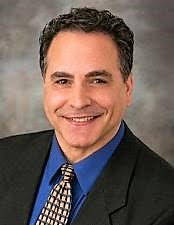 Tony Berdych, Realtor
Coldwell Banker Professionals
67395 Main Street
Richmond, MI 48062
Cell:(586) 244-3934
Email:anthony.berdych@coldwellbanker.com 
Website / Facebook / LinkedIn – Like me on Facebook