As a new or curious home buyer you may have questions on a term you heard or someone asked you for and in this article I am going to go over common key phrases to know when buying a home.
Affordability: A measure of whether someone earns enough to qualify for a loan on a typical home based on the most recent price, income, and mortgage rate data. When Home Prices and Mortgages rates are higher it can impact affordability.
Appraisal: A report highlighting the estimated value of the property completed by a qualified third party. Lenders rely on appraisals to validate a home's value and ensure they're not lending more than the home is worth.
Closing Costs: The fees required to complete the real estate transaction. Paid at closing. Ask your lender for a complete list of closing cost items including points, taxes, title insurance, and more.
Credit Score: A number ranging from 300-850 that is based on an analysis of your credit history. This helps lenders determine the likelihood you will pay future debt.
Down Payment: Down Payments are typically between 3.5-20% of the purchase price of the home. Some 0% down programs are also available. Ask your lender for more information about what you may qualify for.
Equity: The value of your home above the total amount of liens against your home. Many homeowners are realizing they have more equity than they thought and they thought and have used it to move or buy a second property.
Inspection Contingency: A provision in a contract requiring an inspection to be completed. This essential step gives you information on the home's condition and potential repairs.
Mortgage Rate: The interest rate you pay to borrow money when buying a home. As mortgage rate fluctuate, consult a lender so you know how it can impact your monthly mortgage payment.
Pre-Approval Letter: A letter from your lender that shows what they are willing to lend you for your home loan. This, plus an understanding of your savings can help you decide on your target price range.
Realtor: A trusted real estate professional who can answer any questions as they come up, guide you through the process, and even negotiate for you.
Buying a home doesn't have to be scary and now you have answers to common key phrases to know when buying a home. If you have any questions feel free to reach out to me so I can answer your questions and guide you in the right direction. For more home buying tips and answers to other common questions click here .
Thank you for reading,
                                      -Tony Berdych, Realtor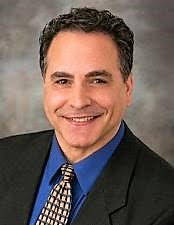 Tony Berdych, Realtor
Coldwell Banker Professionals
67395 Main Street
Richmond, MI 48062
Cell:(586) 244-3934
Email:anthony.berdych@coldwellbanker.com 
Website / Facebook / LinkedIn – Like me on Facebook