Tips For Buying a Home 
   Buying a property especially for the first time, whether it is to create memories with your family or an investment you may have some questions. So I have gathered the most asked questions and provided answers to some of these questions. Let's get started on the tips for buying a home and make your dreams happen.
#1 : Prepare Your Credit
   First, you will want to prepare your credit. How do you do this you may ask? Well, if you have any outstanding debts I recommend to pay them down or off. Next, when it comes to your monthly credit card and other monthly bills, be sure to pay them on time each month and remember the lower the balance the better so try and refrain from using credit cards until after the purchase of your home if possible.
#2: Down Payment
   Most people can't always save as much as they think they will need for a down payment to purchase a home, but I have great news. One of the most important priorities of the Federal Housing Administration (FHA) is helping home buyers with the purchase of their first home, and this includes assisting borrowers with their down payment. If you qualify as a first-time home buyer, you may have access to state programs, tax breaks and an FHA loan. Speak to your Loan Officer or Mortgage Company when you go to get pre-approved and ask if they have any first time home buyer programs or incentives and see what they say. 
#3 Get Pre-approved for a Mortgage  
   When it comes to getting pre-approved for a mortgage can sometimes be scary, but don't let that stop you. Find a person and company you trust and feel comfortable with and once you start working with them they should help you by guiding you on what is needed to get approved and on how much. A mortgage pre-approval is an official document from a lender that tells you exactly how much loan money you can get based on your financial information, such as W-2s, bank statements, and your credit score.
#4 Maintain Your Credit
   Now is not the time to open a new line of credit, like a credit card or a personal loan. When you apply for mortgage pre-approval, lenders will pull your credit report. They'll do it again before you close on the house. If they find that you've taken out another loan, or line of credit, that your credit balance has increased, or that you've started to make late payments, it could risk your final approval.
# 5 Know Your Loan Options
   Did you know that you can decide between multiple types of mortgage loans? The type of loan you choose will determine your down payment amount, the type of home you can buy and more. Here are some of the more familiar types:
Conventional loans:

Conventional loans

are the most common type of home loans. You can purchase a home with as little as 3% down.
FHA loans: An

FHA loan

can allow you to buy a home with less strict financial and credit score requirements. You can get an FHA loan with a 3.5% down payment and a credit score as low as 580.
USDA loans:

USDA loans

are for people who want to buy a home in a qualified rural or suburban area. You can get a USDA loan with 0% down, subject to household income restrictions. Rocket Mortgage® doesn't offer USDA loans at this time.
VA loans:

VA loans

are exclusively for veterans and members of the armed forces and National Guard, and qualified spouses. You can buy a home with 0% down if you qualify for a VA loan.
Each type of loan has qualification standards that you must meet. For example, VA loans carry military service requirements. Make sure you meet these standards before applying.
# 6 Closing Cost 
   Closing costs are upfront expenses that go to your lender in exchange for arranging certain loan services. You'll see your exact closing costs on a document called a Closing Disclosure or Closing Statement. Generally, you can expect to pay 2 – 5% of your total loan amount in closing costs. If you have a realtor on your side they can give you tips on how you can try to have some of these costs covered by the seller. 
# 7 Work With A Real Estate Agent
  Work with a real estate agent or REALTOR® to find the perfect property. Agents and REALTORS® are local professionals who are experts in the home-buying process and your local market.
A real estate professional can help by:
Showing you properties in your area that fit your needs and price range
Attending showings with you to learn more about your priorities as a homeowner
Helping you decide how much to offer for a property
Submitting an offer letter on your behalf
Helping you negotiate with the seller or the seller's agent after you submit an offer
Attending the closing with you to make sure that everything is in order with your sale
Remember that only a buyer's agent will work on your behalf. Don't rely on the seller's agent to represent your best interests. Always choose a qualified REALTOR® or real estate agent to help you buy a home.
If you have any specific questions or for more tips for buying a home, reach out to me by email or phone. All of my contact information is right below my picture below.  
Click here to see tips from me on selling a property.
Thank you for reading,
                                      -Tony Berdych, Realtor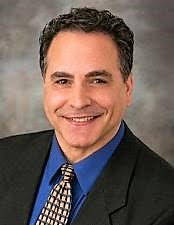 Tony Berdych, Realtor
Coldwell Banker Professionals
67395 Main Street
Richmond, MI 48062
Cell:(586) 244-3934
Email:anthony.berdych@coldwellbanker.com 
Website / Facebook / LinkedIn – Like me on Facebook